The Shad Slab
The Shad Slab is just what it is named! This slab is shaped like a shad (a striped bass and sand bass' favorite snack) with a gentle fall and an irresistable flutter. These are perfect candy!!!

They come in solid colors with silver sparkle or in two toned shade with sparkle.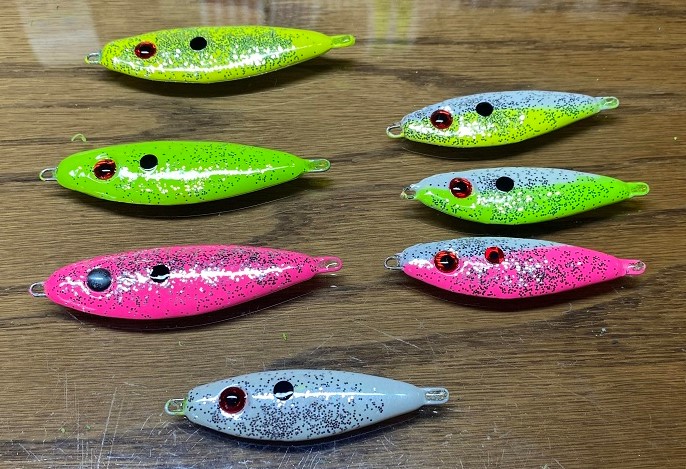 &nbsp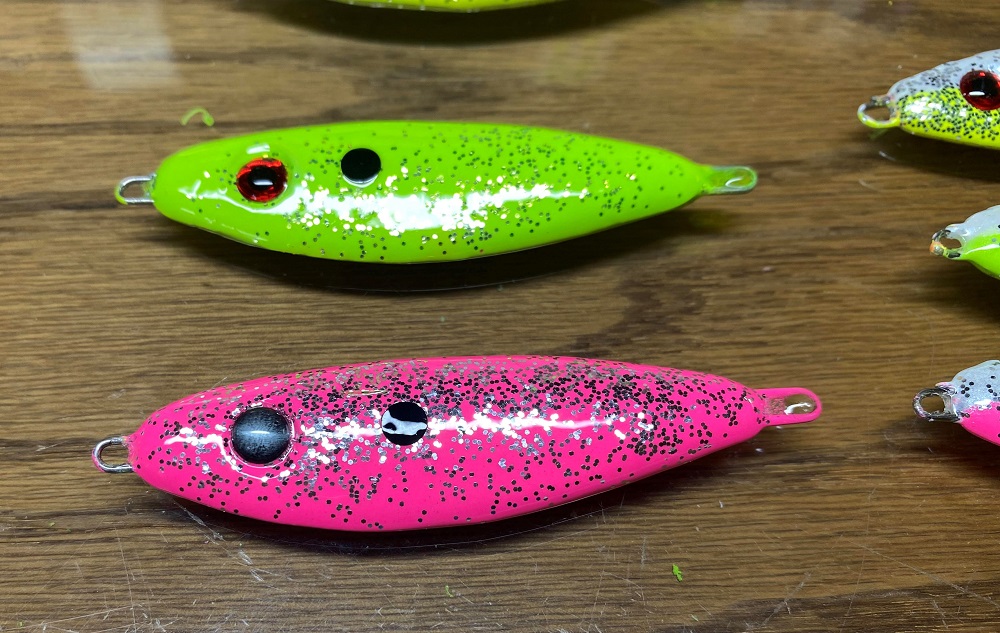 BUY NOW !!! I HAVE BILLS TO PAY!
NOW ACCEPTING CREDIT CARDS!! JUST PAY UP AS A GUEST AND THE MONEY GETS TO MY ACCOUNT. AIN'T TECHNOLOGY GRAND??!!
This is what ReAxtion Lures Shad Slabs do!!