Contact Axman at.........


joe.axman.mac@gmail.com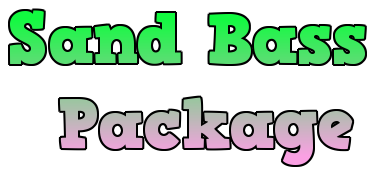 White bass Ė Sand Bass Ė Bar Fish Ė Silver BassÖ.no matter what you call them, they are fun to catch!! Eating them ainít bad either.

White bass have silvery shading from dark-gray or black on the back to white on the belly. Several incomplete lines or stripes run horizontally on each side of the body. Adults resemble young striped bass, and the two are often confused.

However, striped bass have two distinct tooth patches on the back of the tongue, and white bass have one tooth patch. Striped bass have two sharp points on each gill cover, as opposed to white bass which have one, and the second spine on the anal fin is about half the length of the third spine in striped bass, whereas it is about two-thirds the length of the third spine in white bass.

Youíll find that while there are some good white bass around (4 pounds is a WHOPPER), they mostly run 2 pound or less, travel in schools, and are vicious when they feed. Due to the size of the fish, I almost always go 1.5 ounce or less on the lure size.

White bass have a habit of coming into the boat with all three of the prongs embedded. When the action is hot and heavy and the lure has a treble hook, I"ll cut two of the three prongs off.

This web page is totally dedicated to the white bass lures Iíve had tremendous success with for the white bass. Of course, any of the lures on my website will catch white bass but this page is consists of my favorites along with the sizes I most often recommend.

If you love to fish for White Bass, you are in the right place.

Just check out the lures below and NAVIGATE to that web site page for the options!

IíM RETIRED. I NEED THE MONEY. BUY AT LEAST $50 WORTH AND IíLL INCLUDE A BUSINESS CARD YOU CAN CARRY IN YOUR WALLET AND SHOW TO YOUR FRIENDS

NOW ACCEPTING CREDIT CARDS!! JUST PAY UP AS A GUEST AND THE MONEY GETS TO MY ACCOUNT. AIN'T TECHNOLOGY GRAND??!!

I've put together an economical package as well.

The package consists of two (2) of each of the following in a 1.0 and a 1.5 ounce size: Prune Picker Slabs, Ghost Minnows, and Wobble Slab.




<![if !supportLineBreakNewLine]>
<![endif]>