Lure Package

Are you new to striper fishing or just want a good deal??

Iíve had several requests to put together a kit that would cover a wide range of striper fishing lures in one package.

I put this together at a special price to meet these requests.

I thought about supplying a tackle box with the package. For your convenience, I can supply the box for you. My price is the same as what I pay for it so Iím not making anything on that. So, if ya wanna box, just click the box option as well.

These are lures that I personally use day in and day out during the year. I donít sell ANY lure that I donít actually use myself.

The colors vary but are fish getters! You will get a variety; not a bunch of lures of the same color.

Whatís in the package:

Sassy Shad Heads: Six (6) 0.50 ounce and six (6) 0.75 ounce and six (6) 1.00 ounce

Sassy Bodies: Thirty assorted (30) bodies

Prune Picker Slabs: Two (2) 2.0 ounce and two (2) 1.5 ounce

Ghost Minnows: Two (2) 1.5 ounce and two (2) 1.0 ounce

RL Slabs: Two (2) 1.50 ounce and two (2) 2.00 ounce

Texas Slabs: Two (2) 2.0 ounce

Shad Slab: Two (2) 1.50 ounce

This package represents a significant savings and will cover your needs!!

BUY NOW !!! BUY AT LEAST 4....I NEED NEW TROLLING MOTOR BATTERIES!!

NOW ACCEPTING CREDIT CARDS!! JUST PAY UP AS A GUEST AND THE MONEY GETS TO MY ACCOUNT. AIN'T TECHNOLOGY GRAND??!!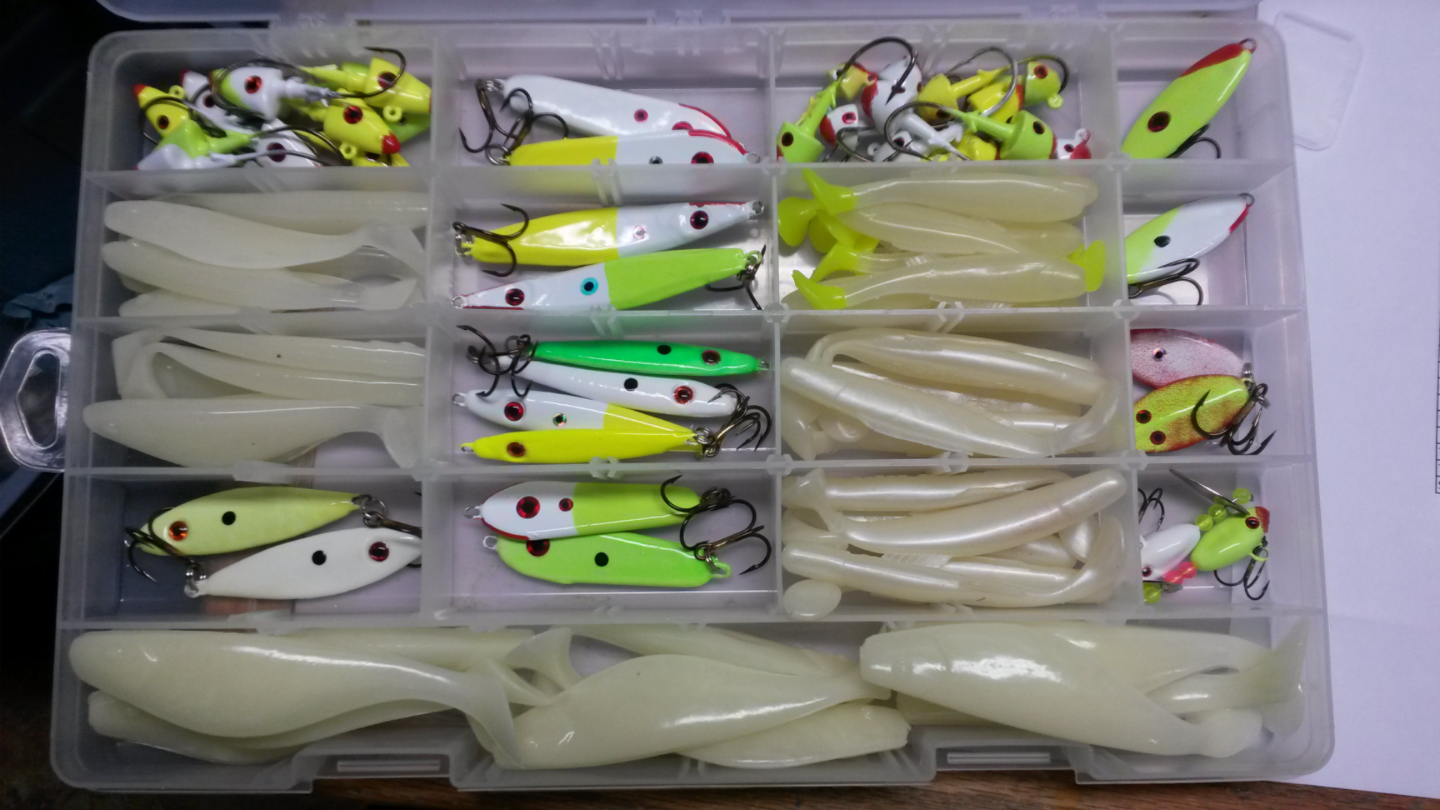 <![if !supportLineBreakNewLine]>
<![endif]>


<![if !supportLineBreakNewLine]>
<![endif]>