Dressed Hooks

I have had a good many orders for the Slab Package. Many Thanks! However, some folks want dressed hooks for the slabs they already have.

I am now offering dressed hooks as a separate item. Size 2 and 4 trebles are available. I use Size 4 on 1 ounce lures and below. I use Size 2 on lures heavier than 1 ounce. All come with flashabou accents!

BUY NOW !!! BUY AT LEAST 12....MY MEDICATIONS NEED REFILLS!!

NOW ACCEPTING CREDIT CARDS!! JUST PAY UP AS A GUEST AND THE MONEY GETS TO MY ACCOUNT. AIN'T TECHNOLOGY GRAND??!!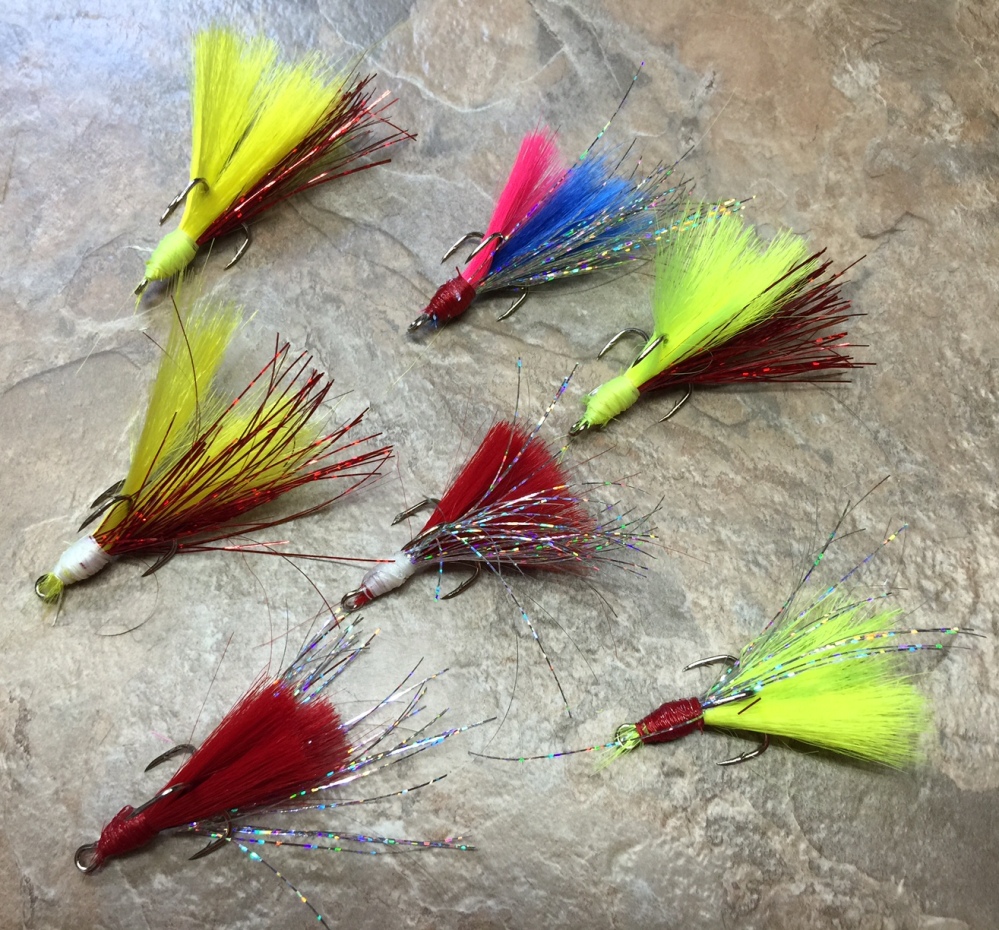 <![if !supportLineBreakNewLine]>
<![endif]>


<![if !supportLineBreakNewLine]>
<![endif]>