If you have ever tried to dead stick, you know that when the wind comes up, you need a heavier head to keep the lure down.

By popular demand, I'm now offering 1.5 and 2.0 ounce sassy style heads.

I file the 'barb' off the bottom of the head and leave the barrel roll. It is very important to use super glue. It is very important to center the head when inserting into the fluke. It is very important to trim about 1/2" of the fluke nose off. The reason is that you do not want the head 'retention' roll to be in the nose of the fluke.

Flukes are not made to be placed on lead heads. They are bass lures designed for a single hook to go through the nose. Bass fishermen most use these flukes to toss on lily pads etc.

So the procedure is: (1) Cut off 1/2" of the fluke nose (2) Center the sassy head hook in the middle of the fluke nose and insert the hook into the nose until the lead head touches the face of the fluke (3) Drop a couple of drops of super glue onto the shank of the head (4) push the fluke up onto the head until the fluke is seated against the back of the head (5) Run a bead of super glue around the fluke / head interface.
BUY NOW!! THE FISH ARE WAITING!!


Sassy Shad style head

- PICTURE TO BE UPDATED WHEN I GET TIME. :)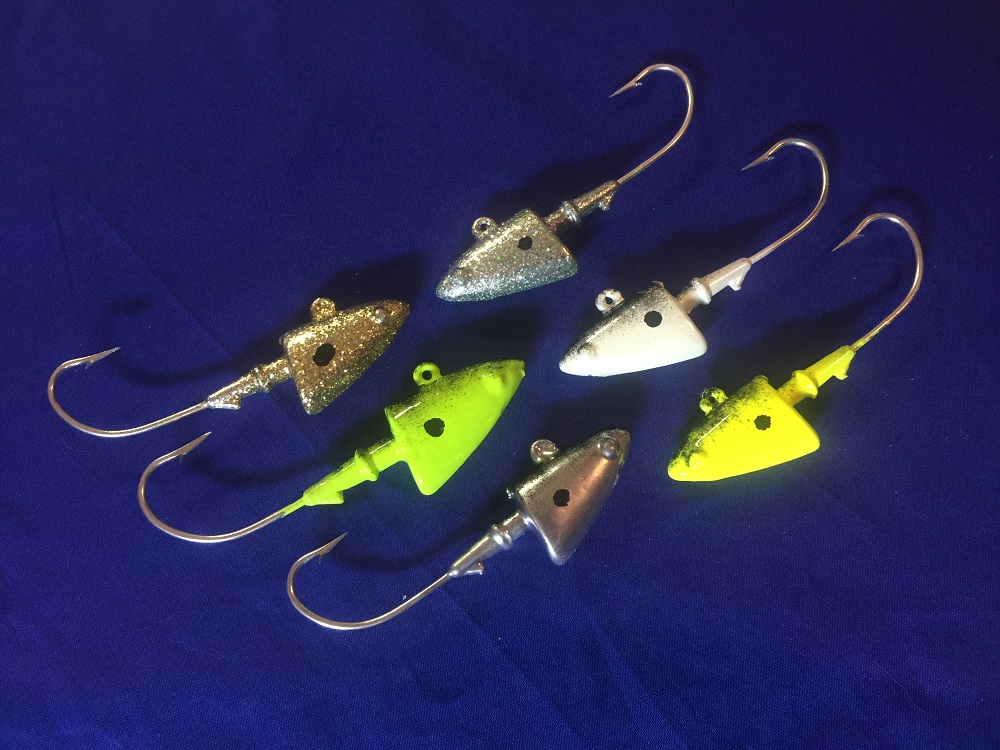 There is one other advantage to dead sticking………you can often dead stick all day and never see another boat. Not many folks will brave the winter months to chase striped bass. Never a problem with launching when the temperatures are in the 40 ºF
BUY NOW !!! IF THESE DON'T WORK, I'LL REFUND 5% OF THE PURCHASE PRICE :)
NOW ACCEPTING CREDIT CARDS!! JUST PAY UP AS A GUEST AND THE MONEY GETS TO MY ACCOUNT. AIN'T TECHNOLOGY GRAND??!!