Bass Pro Paul Elias changed fishing tremendously in 2011 when he used A Rigs to win the FLW tournament on Lake Guntersville in Alabama. People started taking sides immediately on whether or not this was "sporting".

I guess that's what makes life go around. But, the A Rig caught on (pun intended) and now everyone and his brother makes 'em.

I personally never used A Rigs as I found them to be a little skimpy when it came to catching stripers. Plus, if I found one sturdy enough, I could only cast it 5 or 6 times before wearing my arm out.

However, I have found a few rigs that I really like. I make one of the rigs and the other rigs shown here I buy from KC School'em outta Arkansas.

So, I guess I've become an A Rig user now and I've experimented with them enough to start offering them. I do not sell anything on my web site that I personally do not use. And I've recently caught fish with these when the boats around me were using other techniques.

I recommend putting some sparkle on the heads They are killers!!
I fish them three (3) different ways. (1) Cast 'em, (2) Jig 'em and (3) Treel 'em.

(1) Casting 'em is self explanatory. Except I have learned that the key to using an A Rig without frustration is to match the lure to the rig. That is, don't use a 7" grub on an A Rig with 4" arms. You'll get tangled.

(2) Jigging them came as a surprise to me. I lowered the A Rig to the bottom (while fooling around in the boat). I began to reel the A Rig up to make a cast, and a fish hit it! Did that a few more times by lowering rig, jig up and down a couple of times, then start reeling to the surface. Pretty effective.

(3) Treeling is a term I though I invented year ago but recently a friend (mine used the term. I don't think he got it from me. Basically "treeling" involves lowering the rig to the bottom. Cranking up the boat and idling out about 20 to 30 yards while free spooling. Then, throw the boat in neutral and reel the A Rig in. You'll cover a lot of area for sure. Hang ups are a possibility so a lure retreiver is a good thing to have.

A Rigs work year round. Try some out.

To help with keeping your costs down, I offer kits as well as ready to fish rigs. With the kits, you put the rig together. It's not rocket science. :)

BUY NOW!! THE FISH ARE WAITING!!

NOW ACCEPTING CREDIT CARDS!! JUST PAY UP AS A GUEST AND THE MONEY GETS TO MY ACCOUNT. AIN'T TECHNOLOGY GRAND??!!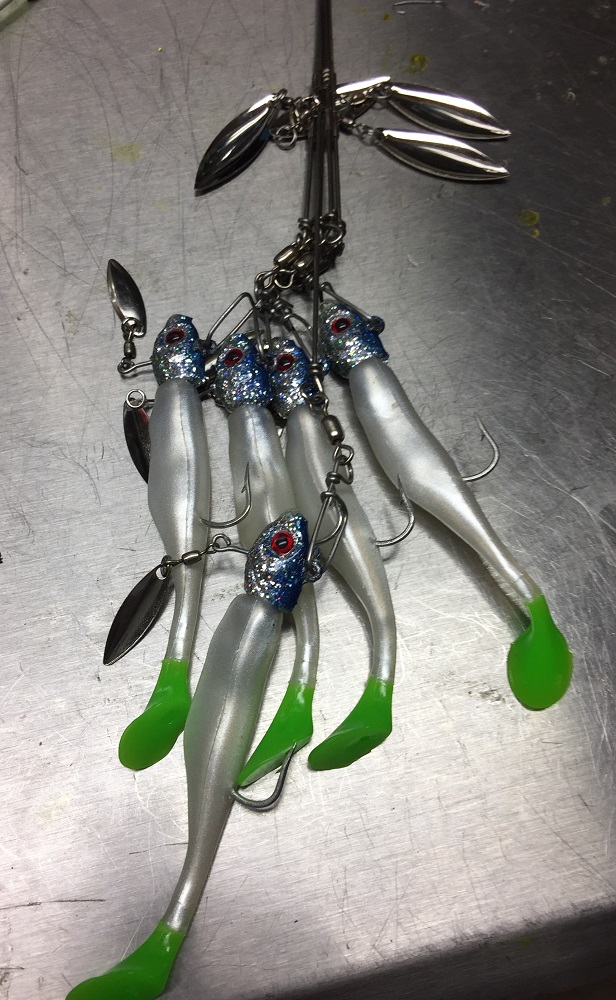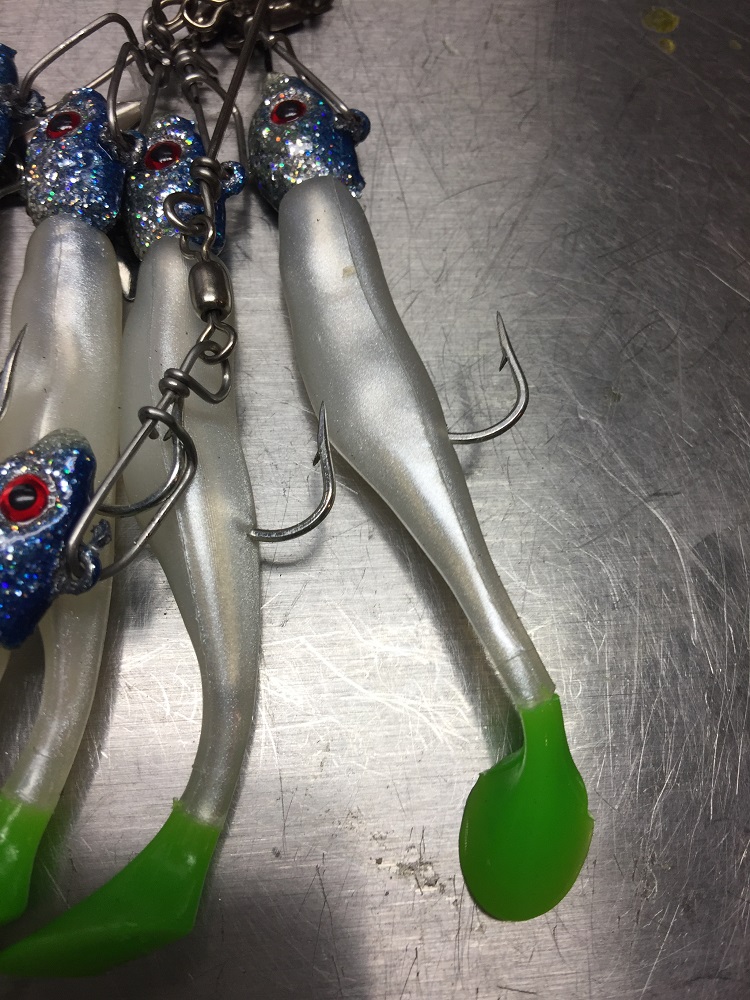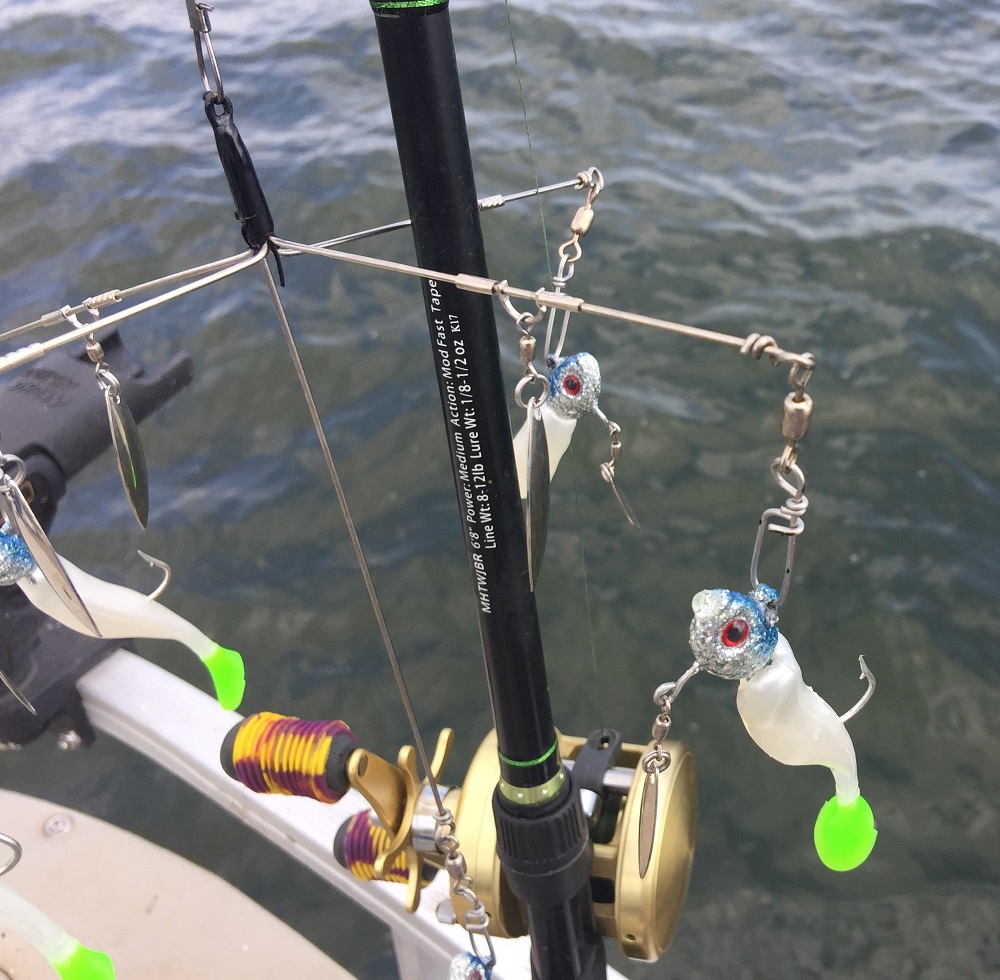 <![if !supportLineBreakNewLine]>
<![endif]>